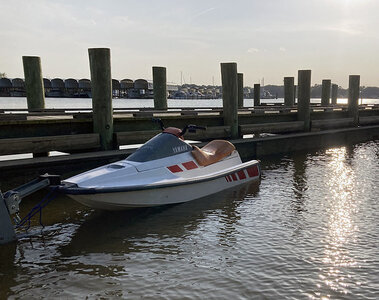 This WaveRunner 500G is now a part of my vintage flotilla.
I found it listed for free an hour from home- so with my EZLoader trailer I made the trip to pick it up. The man offering it was very generous; we chatted for an hour, walked his property, explored the waterfront he was on, and even took home a couple house plants he grew!
Story goes he bought it for cheap from a friend a few years ago with intent to restore it once retired but has too many other projects on his plate, so here we are. Last time it was registered was year 2000.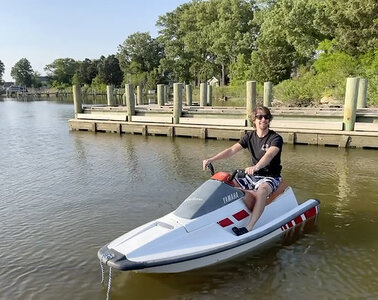 It's from 1988! Come to find out this model is part of jet ski history. It's the first iteration of a seated jet ski.
35 years has done its damage but inside the hull is surprisingly clean. Since poking around in it I've found it has a modified air intake to fit a larger pod style flame arrestor. The 34mm Mikuni carb has been modded too by having the choke butterfly valve removed. I'm not sure what to expect for how this will affect performance-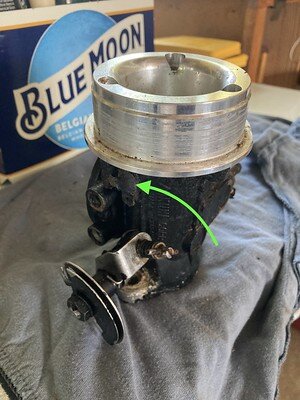 SO the compression testing yielded 150 psi on the MAG and ~130 - 100 psi on the PTO cylinder. This was cold testing with a squirt of oil down the plug holes, charged battery, and WOT.
Despite less than stellar results I think I'm going to proceed with the restoration.
The motor smoothly rev'd up with some premix and new plugs! I'm eager to get the carbs restored and titling/ registration solved.
I know this is SeaDoo Forums but I'm sure there's lotsa cross-over knowledge & appreciation.